Right Text, Right Place and Time.
Amazon Listing Optimization
Attract customers ardently and stay ahead of the competition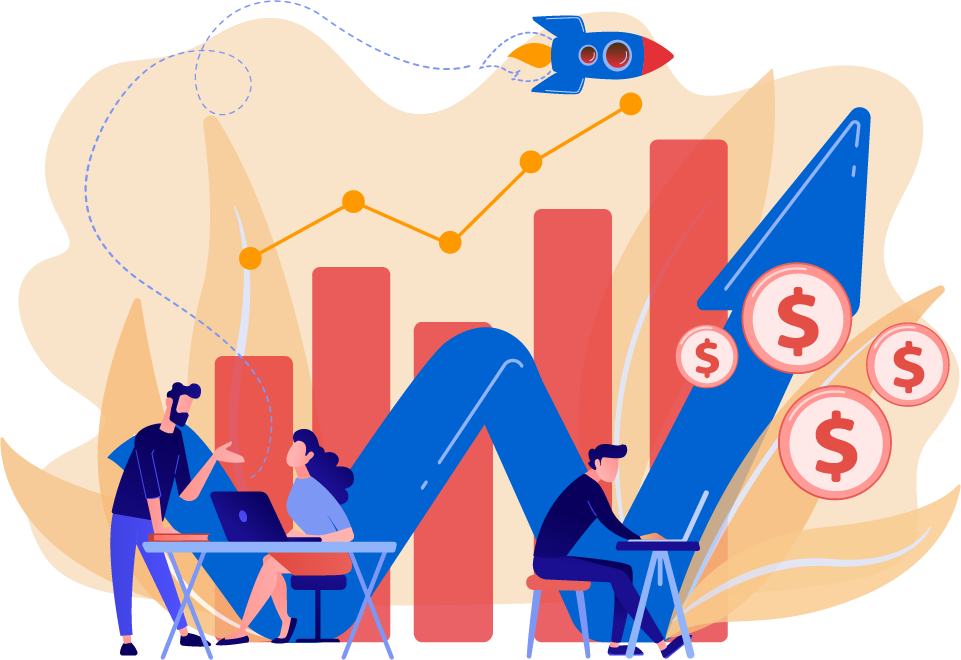 You Need to Know
What is Amazon Listing Optimization?
Amazon is responsible for at least 40% of online sales with millions of customers worldwide. To reach them quickly, sellers need proper research data to get a specific set of related keywords for the physical products and eye-catchy descriptions.
Amazon Listing Optimization service is a persuasive writing technique that effectively persuades customers to buy the product. It starts with keyword analysis, checking relevant competitors product descriptions, and finally identifying your product's most stunning and unique features for the story.
Optimized titles are showed higher in Amazon
Boosts the entire purchasing opportunity
Helps you retain the customer for a long time
Once done, copywriters use bullet points, highlighter, detailed descriptions to captivate consumers and convince them that they have found the right product. The goal is to come out with most intrigued and keyword featured product descriptions to win customers, heart.
It also includes arranging the product titles with proper keywords and most highlighted features that can be the potential selling point for your products.
How does Amazon Research & Analytics help?
How Does it work?
We use strategy and experience to generate results
KEYWORD RESEARCH
Our expert professionals start with keyword research. After that, they will enlist the best-selling and low, competitive keywords for the product relevancy. It assists the copywriters to know the consumer's mindset and arrange the title and description accordingly.
UNDERSTANDING CONSUMERS
Our expert writing team first analyzes the products, whom it is made for, and the best features of it. Then they use their experiences and imagination to connect these products with the consumers. So, the copy setting team comes up with the heart winning description that boosts sales.
TITLE ARRANGEMENT
The title works as the first impression for consumers, and it needs to have a positive vibe. Also, proper optimization of keywords within the title is necessary to help rank it higher in the search result. Our writers, in all cases, come up with a keyword-optimized and eye-catching product title.
PRODUCT AND HTML DESCRIPTION
We also provide a detailed product description with bullets, highlighters, and features. All of these are performed in a consumer-friendly way to persuade them. The narrative often is layered step by step to help customers know the positivity of the products and generate sales.
The description also includes HTML search or back-end search optimization with relevant keywords. It helps you rank higher, and a trick, probably your competitor hasn't tried yet.
IMAGE INCLUSION
Finally, we help you select the most intrigued product image so that it attracts all at first glance. Visual representation boosts the ranking performance too.
Our Amazon Listing Optimization services
Use of Verification
Our keyword researching and copywriting team is highly experienced and enthusiastic about product details. Wining purchases from potential customers is their ultimate joy.
Manual checks
All of your product listings are checked with premium tools and then, manually to ensure its 100% uniqueness. We also take support from verified customers worldwide to know what they want to see on the product description.
Seller Security
All of our dealings with our customers, aka Amazon sellers, are secured. We ensure your data remains safe and allow you to pay once you see improvements on your Amazon shop performance.
GROW TRAFFIC & INCREASE REVENUE
Tell us about your project
Let us help you get your business online and grow it with passion
Contact us today and get maximum returns of your investments.
"We've looked at a lot of SEO solutions but these guys were always the clear favorite. They have the right strategy and they've been awesome to work with."
Irene Warner
CEO & Founder
"We have a constant flow of new leads thanks to this amazing SEO company. They gave us all the tools to convert leads into customers." Jeffery Polk
CEO & Founder
"This incredible team managed to not only get us top positions on Google for all of our top keywords, but they kept us there, as well! I would highly recommend this company to anyone."
Gabriel Townsend
Quality Realty Service