Right Text, Right Place, and Time.
Amazon Customer Reviews Management
Positive Reviews, Higher ranks and Increased profits.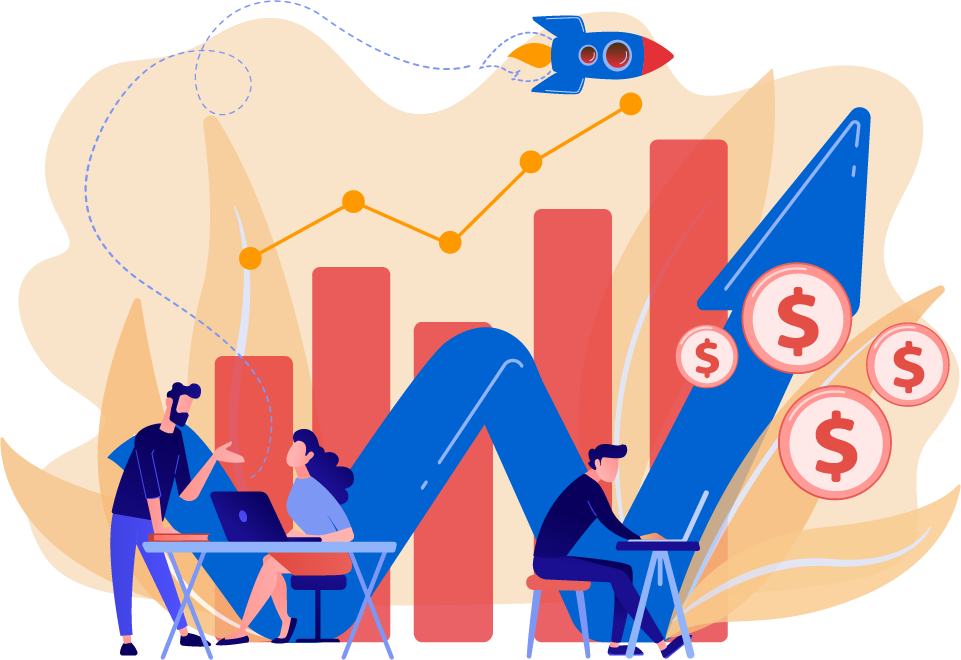 You Need to Know
Amazon Customer Reviews Management
Amazon heavily depends on the consumer's review to justify the popularity of a product and tends to give particular products a higher rank with more positive reviews.  It is a part of its A9 Algorithm. Therefore, to boost your product visibility, your product must get positive reviews from Amazon verified customers' accounts.
Our management service is specially designed for Amazon which collects impressive and eye-catchy product reviews from verified customers using keyword-optimization research through secured connectivity. The service also helps different reviewers post good feedback on your products from verified accounts to increase the trustworthiness.
Optimized titles are showed higher in Amazon
Boosts the entire purchasing opportunity
Helps you retain the customer for a long time
The service also includes foreshadowing different aspects of the products and what they may want in the future. Similarly, it researches competitor's product reviews to get an accurate idea about what is going on around and, lastly, through Amazon notification, manages all the reviews listed.
How does Amazon Customer Reviews Management help?
ACHIEVING TRUSTWORTHINESS
How Does it work?
We use strategy and experience to generate results
REVIEW NOTIFICATION
We used optimized software and tools to get alert or notification about all the listed products. Whenever new reviews appear, our tools collect it, and then, our management team arranges them. You can get the updated reviews with a single click on the link attached to the file.
CHECKING COMPETITORS
We also check your competitors' product feedback given by the customer and identify if your products have any shortcomings. We will find a way to disable the flaws if there is any at all.
REVIEW WRITING
Our expert copywriting team will write reviews on your products in the most advanced cases, and our technical team will post them through different platforms using Amazon verified customer's accounts.
Throughout the review writing, we perform keyword optimization so, each review catches attraction from the potential buyers.
COLLECTING REVIEWS
We contact with consumers worldwide who bought your products and will influence and help them write remarkable feedback for your product through our communication team. We also help our customers outline the reviews so, you get to benefit from it.
The process is completed through keyword research to match the exact trending keywords relevant to the products. We find potential customers and send them keyword to find your products and then plan and post reviews.
TRACKING THE REVIEWS
We keep accurate tracking of every posted review and will update you on it.
So, you will always know what is happening around the corner without having to do these on your own. It also includes showing the Five Star reviews upfront and sending the negative ones downwards, so buyers don't see them.
Our Amazon Customer Review Management
Verified Reviews
We'll purchase your items and send your order number.

Get shipped your items at home and wait 2/3 days.

Then we'll leave reviews with awesome text, images or videos.
Unverified Reviews
Bring Your Super URL, ASIN, Keywords with ID's.

Wait 2/3 Days

Get Reviews live & then pay.
GROW TRAFFIC & INCREASE REVENUE
Tell us about your project
Let us help you get your business online and grow it with passion
Contact us today and get maximum returns of your investments.
"We've looked at a lot of SEO solutions but these guys were always the clear favorite. They have the right strategy and they've been awesome to work with."
Irene Warner
CEO & Founder
"We have a constant flow of new leads thanks to this amazing SEO company. They gave us all the tools to convert leads into customers." Jeffery Polk
CEO & Founder
"This incredible team managed to not only get us top positions on Google for all of our top keywords, but they kept us there, as well! I would highly recommend this company to anyone."
Gabriel Townsend
Quality Realty Service